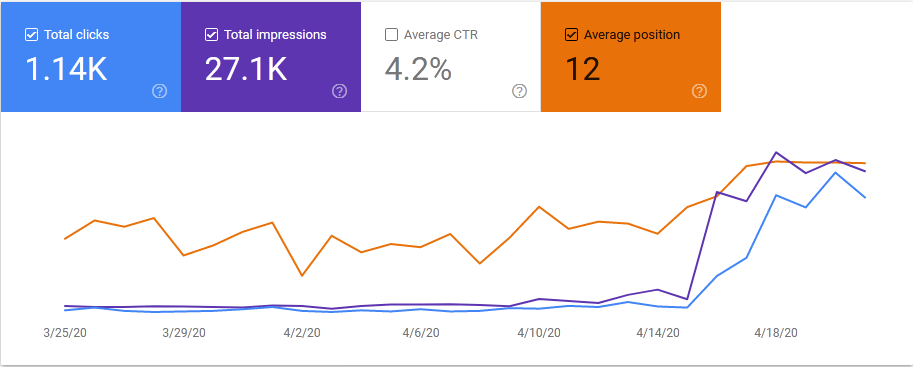 On 27th March 2020, the time when the entire world was under crises because of COVID19, I published one blog post COVID-19: Golden SEO Marketing Opportunity for Small & Mid-Size Business and I predicted this time as one of the best times for the Small and Mid Sized business owners to boost up their rankings organically on the major SERPs.
Well, the good news is… It works!! By thinking out of the box and with the help of useful information from the client-side, WE MADE IT!!
We recently focused on the website of one of our clients who own a Slot/Sweepstake game cafe in the USA and figured out the best ways to bring his website on the top of SERP.
The challenge was, he owns a Sweepstake Game Shop and since the COVID19 is affecting the entire USA to it's bad, the client was losing his potential customers and so the cash flow.
Since the offline customers were not coming to his shop, the client told us to market the Sweepstake Application.
We did the research and figured out the potential keywords the USA audience is searching to Download and Install the Sweepstake gaming application.
During the research, we got good news and a bad one 🙁 . The good news was, the searches for the app were in tremendous numbers but the bad one is with its Competition Level. Below is an image that shows the monthly searches on a single app on different sets of terms.
To make this impossible like a thing possible, we planned for a web page with some decent freshly written content and by making sure it stands out the best one from On-Page point of view.
And we selected a fixed set of Off-Page activities including brand marketing and content marketing to make sure we stand out in better positions sooner.
Off-Page Activities We Undertook;
Brand Profile Creations
Article Submission
Question & Answer Submission, &
Social Bookmarking
And, below are the ranking results we generated on these terms in just 3-4 days.
Just after publishing and getting the page in the top 5 positions, we noticed the webmaster's graph started showing some unbelievable results and all the graph lines were touching the sky.
Below Image Shows the Data of Past 28 Days from 23rd April 2020 to backwards:
Also, Google Analytics recorded a good volume of organic traffic.
The organic traffic is up now by 902% and the leads are coming like a flood.
So, overall, think smart and look for ways to boost up your business in the COVID19 crises, and Tan Sherwin SEO Service team is here to achieve the goals for you.
#bemotivated and #thinksmart