PPC Management Services
Increase relevant traffic to your website through paid search engine advertising.
Paid Search
We empower your paid search marketing with relevant and well-focused campaigns to ensure that your site gains high visibility, gets instant traffic, and shows high conversion rates.
Display Advertising
Boost your exposure, create brand awareness, and reach your target audience with intelligently-targeted and cost-effective display campaigns to increase sales potential and improve overall ROI.
Re-Marketing
Our progressive remarketing techniques help you spend your ad budget in the most profitable way by tapping into as well as re-engaging the prospects, which are the ripest for the conversions.
Media Buy
We find the most gainful media channels for you by negotiating contracts and managing your campaigns to increase viewability, drive more targeted traffic, and improve ROI efficiently.
Shopping Ads
Our retail-centric approach to managing your shopping ad campaigns ensures that you get broader exposure, experience higher click through rate (CTR), and generate more sales effectively.
Social Media Ads
Develop and implement innovative social strategies to advertise on social media platforms like Facebook, LinkedIn and Twitter, and drive more business by reaching the untapped audience successfully.
PUSH YOUR BRAND TO THE TOP WITH
OUR PAY PER CLICK MANAGEMENT SERVICES
Account Audit & Strategies
We audit your PPC accounts and develop improved strategies to enhance the performance of your campaigns and make every penny of your ad spend count.
Keyword Research & Competitor Analysis
Our exhaustive keyword research and in-depth competitor analysis help you develop a responsive PPC strategy to stay ahead of the race and improve ROI significantly.
AdCopy Writing & Optimization
Optimize your campaigns inside out, increase CTR, and ensure strong ROI with our well-focused and compelling ad copies as well as highly optimized landing pages.
Bid Optimisation & Management
Achieve your campaign goals through smart selection of keywords, continuous tracking of ad performance, and effective optimization of bids.


Campaign Management & Expansion
We help you scale your success by streamlining processes and fine-tuning strategies with our incessant efforts to optimize, manage and expand your campaigns.
Reporting & Data Analysis
Get complete campaign insights and actionable advice for improvement of their performance with our exhaustive monthly reports and in-depth analyses.


Let us Plan an Effective PPC Campaign for Your Business!
Social Advertising Projects
Successful PPC Remarketings
Successful PPC Remarketings
ADVANTAGES OF PPC ADVERTISING
OVER OTHER INTERNET MARKETING CAMPAIGNS
OUR RECIPE FOR YOUR PPC SUCCESS
Our specific set of processes attract the right customers for your business.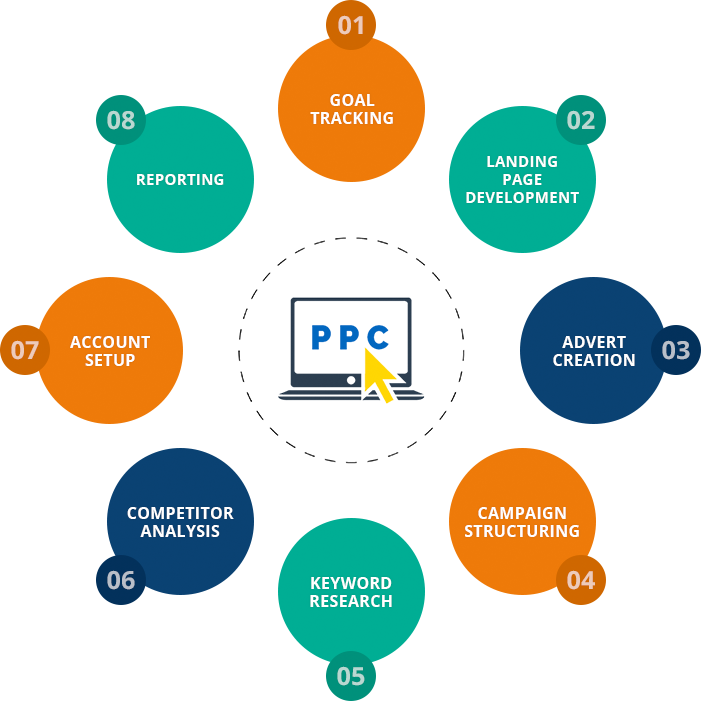 REQUEST A FREE PPC AUDIT.
Has PPC been unprofitable for your business? We'll uncover why and would come back to you with a Detailed Report.
With so many PPC Agencies out there, what makes TanSherwin Different?